Shrewsbury Film - Extras
Within our first 12 months, it became increasingly clear that there was a demand for more than a main season. We listened and put on a couple of mini seasons, which proved there was an appetite for more.
Now, thanks to a recent cash injection from Film Hub North West Central, we are putting on more films than ever before and can afford to take more risks.
We call these our Extras and include all our mini-seasons, films for festivals as well as one-off films. Sometimes, these films are loosely chosen around a theme, sometimes they are just chosen for being good, or meriting an outing on the big screen.
These films are not part of our main season membership.
All films are shown at the Hive, 5 Belmont, Shrewsbury SY1 1TE. Tickets are £6 on the door.
Films start at 8pm with the bar open from 7:30pm.
Sunday films start at 4pm, with the bar open from 3.30pm.
Thirty advance tickets are available from the Hive, either online via their website or by dropping in (Tuesday to Friday). Some of our films are very popular so if you choose to turn up on the night, try to get there early to avoid disappointment.
Click here to find out more about becoming a member or just getting a ticket for individual films
This mini-season has an additional "mini-season within a mini-season".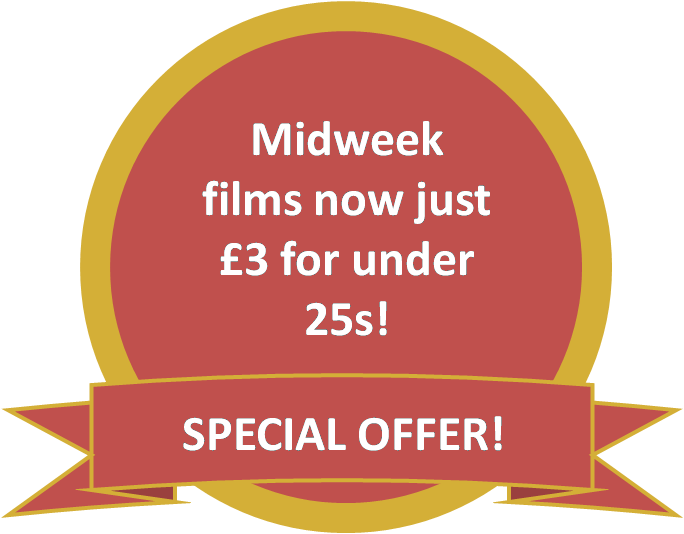 We are delighted to be showing three great thrillers in January in addition to our main Friday season.
Investigation Of A Citizen Above Suspicion (Italy, 1971) and The Lost Honour of Katharina Blum (Germany, 1975) are both from HOME's touring programme States of Danger and Deceit: European Political Thrillers in the 1970s, which take us back to an era of terrorism and political turmoil.
Brought to us by the ICO, the third film, The Headless Woman (Argentina, 2008), is a study of guilt and denial that reflects Argentina's own troubled recent past.
We are grateful to HOME in Manchester and the Independent Cinema Office for their assistance and financial support in programming these films, part of BFI THRILLER, a major national season supported by the BFI, awarding funds from The National Lottery.
Wednesday 21 February 2018
The Midwife
12 | France | 2016 | French
Drama
Director: Martin Provost


Two French acting greats, Catherine Deneuve and Catherine Frot, star in this engrossing drama about two very different women and who share a complex past.
Sunday 11 March 2018
Dispossession
PG | UK | 2017 |
Documentary
Director: Paul Sng


An exploration of the neglect, demolition and regeneration of council estates in the U.K. over the past thirty years. This powerful film reveals how individuals and communities are fighting against the state and private developers, as they try to save their homes from demolition, while investigating the decisions that turned a crisis into a tragedy.
Wednesday 21 March 2018
The Eagle Huntress
U | Mongolia | 2016 | Kazakh
Documentary, Adventure, Sport
Director: Otto Bell


A 13-year-old girl trains to become the first female eagle hunter in twelve generations. A remarkable documentary featuring spectacular scenery and awe-inspiring photography.