Friday 15 December 2023
Singin' In The Rain
U | USA | 1952 | English | 99 mins
Director: Stanley Donen
Included in Main Season
Our Christmas film is this hugely entertaining and enjoyable classic musical. Filled with remarkable song and dance numbers, smart dialogue, and breathtaking routines, it really is the best of Hollywood entertainment!
Wednesday 3 January 2024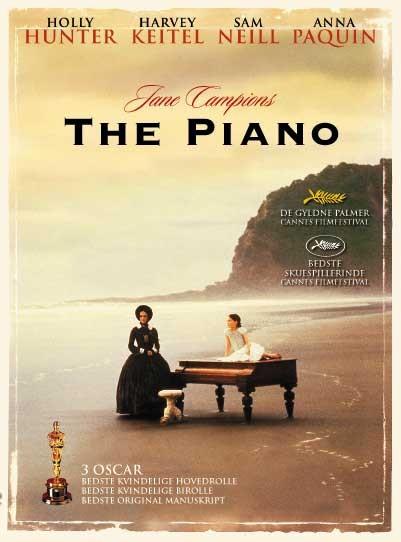 The Piano
15 | Australia | 1993 | English | 115 mins
Director: Jane Campion
The story of a mute woman who migrates to New Zealand with her young daughter in the middle of the 19th century as part of an arranged marriage. Once they arrive, romance, jealousy and heartache develop against the backdrop of truly spectacular scenery. The film won three Oscars and director Jane Campion made history by becoming the first woman to win the Palme d'Or for best film at Cannes.
Friday 12 January 2024
Compartment No. 6
15 | Finland | 2022 | Russian, Finnish, English, subtitled | 103 mins
Director: Juho Kuosmanen
Included in Main Season
A Finnish archaeology student travels to the Arctic Circle. En route by train, an offbeat, romantic story develops as she shares her carriage with a fellow passenger who is her complete opposite.
Friday 26 January 2024
The Quiet Girl
12 | Ireland | 2022 | English, Irish Gaelic | 94 mins
Director: Colm Bairéad
Included in Main Season
Cait, a neglected young girl, is sent to live with her countryside relations for the summer. As their affectionate home becomes an idyll for her, she starts to discover their secrets and learn the importance of family in rural Ireland.
Wednesday 31 January 2024
Chungking Express
15 | Hong Kong | 1994 | Cantonese, English, subtitled | 100 mins
Director: Wong Kar Wei
Wong Kar Wei's international breakthrough, this beautiful drama tells of two melancholy Hong Kong policemen falling in love, one with a mysterious female underworld figure, the other with an ethereal waitress at a late-night restaurant where he is a regular customer. They cross paths and their lives develop in unexpected ways.
Friday 9 February 2024
Bergman Island
15 | France/Sweden | 2022 | English, Swedish, French, subtitled | 109 mins
Director: Mia Hansen-Løve
Included in Main Season
Two filmmakers visit the Swedish island of Fårö, long-time home of the fabled director Ingmar Bergman, seeking inspiration for their latest projects. As the summer passes, the lines between reality and fiction become blurred.
Friday 23 February 2024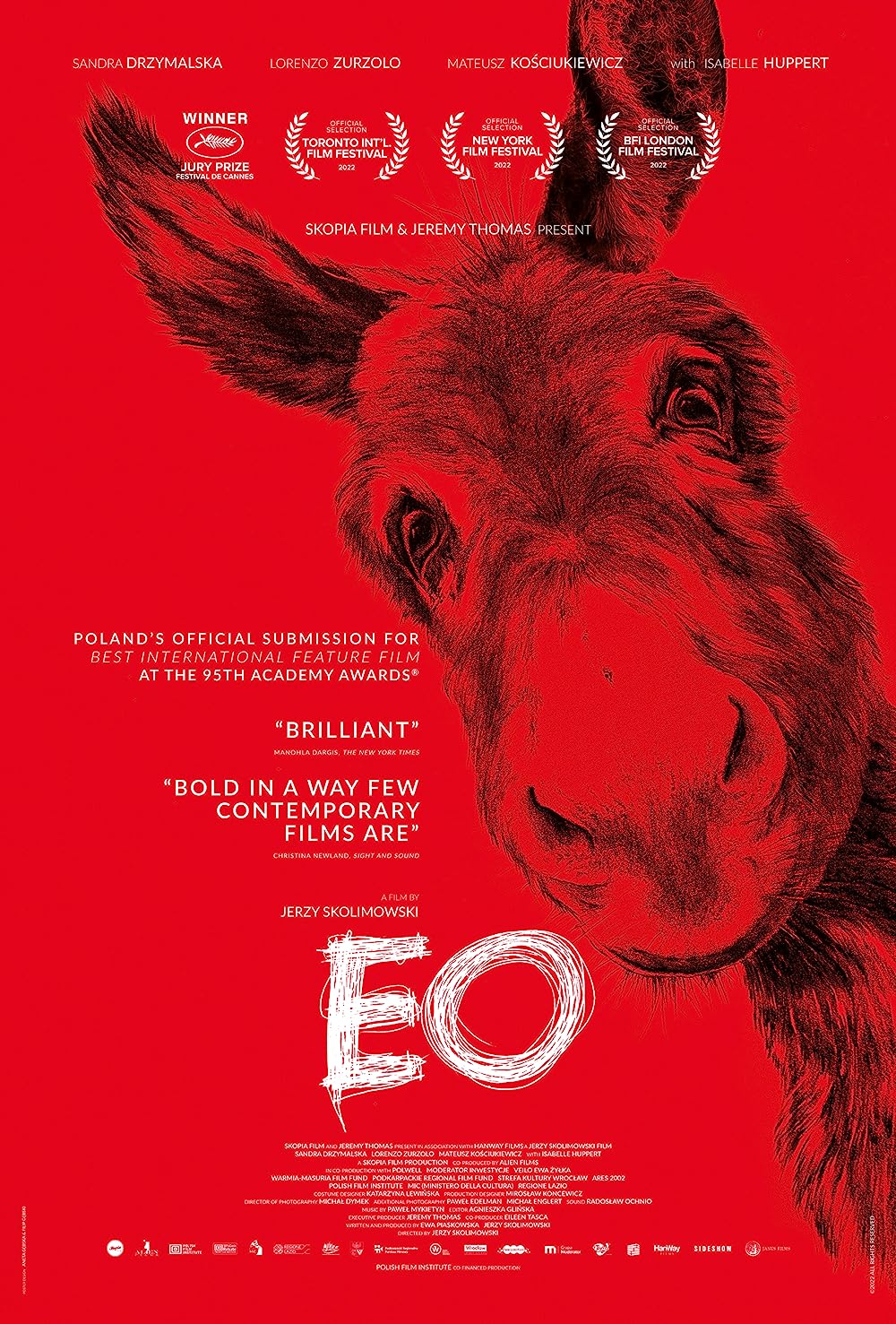 EO
15 | Poland | 2022 | Polish, Italian, French, Spanish, English, subtitled | 88 mins
Director: Jerzy Skolimowski
Included in Main Season
EO, a grey donkey, escapes from a circus and then treks across Poland and Italy. Meeting a wide range of characters, including a priest, a countess and a football team, he reveals society's highs and lows.
Wednesday 28 February 2024
Tropical Malady
12 | Thailand | 2004 | Thai, subtitled | 114 mins
Director: Apichatpong Weerasethakul
Thai director Apichatpong Weerasethakul established himself with international audiences by this fascinating two-part story, half relatively conventional narrative, half in a mysterious deamscape, which in combination produce remarkable, lingering emotions. The film won the Jury Prize at the Cannes Film Festival.
Friday 8 March 2024
Azor
12 | Argentina | 2021 | Spanish, French, subtitled | 100 mins
Director: Andreas Fontana
Included in Main Season
In the alluring world of the ultra wealthy of 1980s Argentina, a private banker mysteriously disappears. Uncovering his trail reveals more than financial wrongdoing.
Wednesday 13 March 2024
Metropolis
PG | Germany | 1927 | intertitles | 150 mins
Director: Fritz Lang
In Metropolis, director Fritz Lang created the first great science fiction film, with his vision of a futuristic city combining scientific progress and human despair. Using 25,000 extras and astonishing special effects, he created the images that continue to shape visions of the future. We are showing the fully restored version of the film with breathtakingly sharp images and a striking musical soundtrack.
Friday 22 March 2024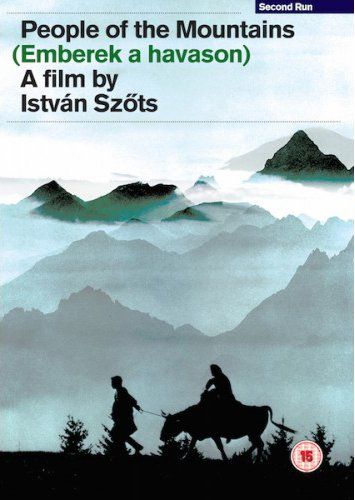 People of the Mountains
15 | Hungary | 1942 | Hungarian, subtitled | 88 mins
Director: István Szõts
Included in Main Season
Set in the beautiful woodlands of Transylvania, this moving story tells of the impact of industrialisation on family and community life. One of the greatest Hungarian films of all time!
Friday 5 April 2024
Alcarras
15 | Spain | 2022 | Catalan, Spanish, English, subtitled | 120 mins
Director: Carla Simên, Sonia Castelo
Included in Main Season
Winner of the "Best FIlm" award at the Berlin Film Festival, this is an impressive ensemble drama about change in the spectacular Spanish countryside, and its winners and losers.
Wednesday 10 April 2024
A Matter Of Life and Death
U | UK | 1946 | English | 104 mins
Director: Michael Powell, Emeric Pressburger
From the acclaimed directorial pairing of Michael Powell and Emeric Pressburger comes a remarkable fantasy in which World War II airman David Niven finds himself summoned to heaven after surviving a plane crash that should have killed him. With England filmed in glorious Technicolor and heaven in monochrome greys, this is an utterly delightful and thought-provoking drama.
Friday 19 April 2024
Tori and Lokita
15 | Belgium | 2022 | French, Italian, subtitled | 88 mins
Director: Jean-Pierre Dardenne, Luc Dardenne
Included in Main Season
The Dardenne brothers ("Two Days, One Night", "The Promise") are back with another blistering slice of social realism set in their home town, this time focused on forced migration and the trade in illegal drugs.
Friday 3 May 2024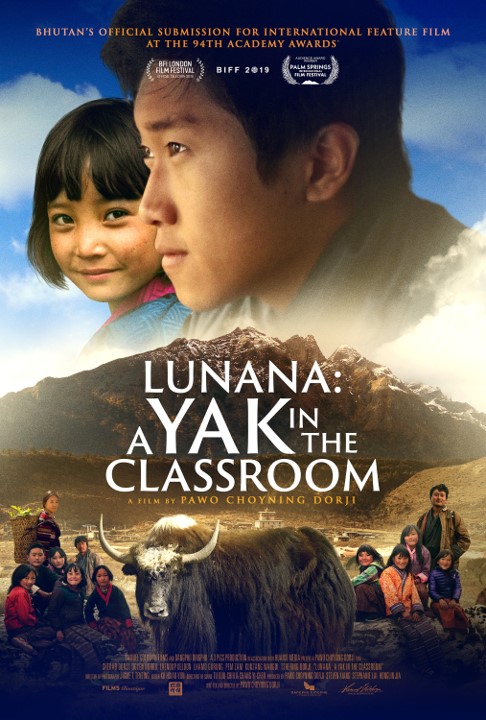 Lunana: A Yak in the Classroom
PG | Bhutan | 2019 | Dzongkha, English, subtitled | 109 mins
Director: Pawo Choyning Dorji
Included in Main Season
Ugyen dreams of being a singer, but for now is a teacher assigned to a remote village school in Bhutan, developing an unusual musical approach to his lessons. An enjoyable finale to our season!