Friday 6 May 2022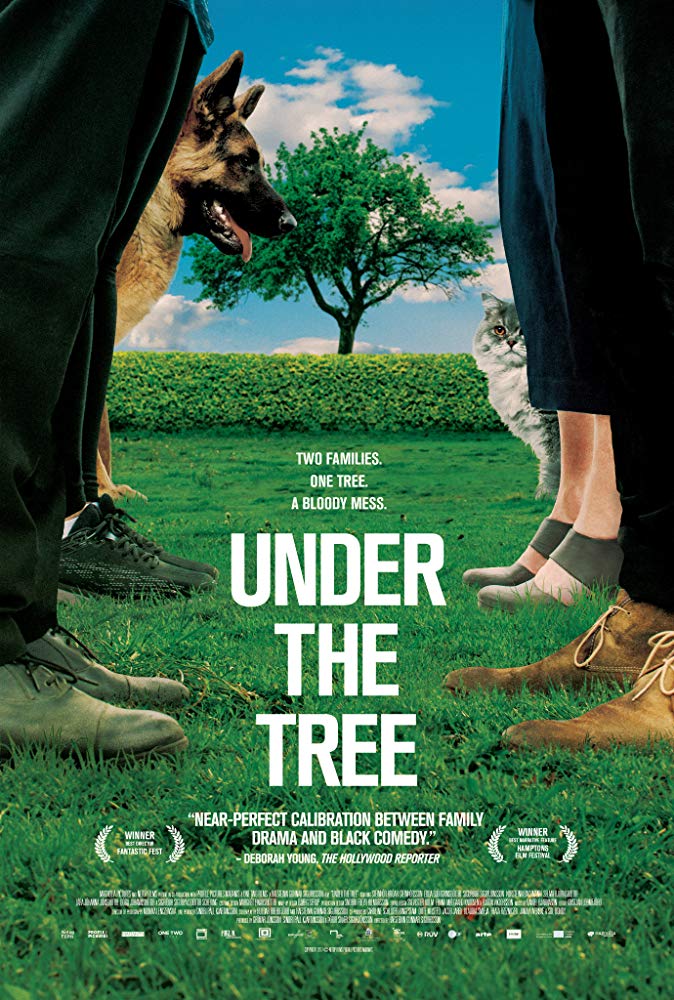 Under The Tree
15 | Iceland | 2017 | Icelandic, subtitled | 88 mins
Director: Hafsteinn Gunnar Sigurðsson
Included in Main Season
A dispute between neighbours escalates in extraordinary ways in this Icelandic black-comedy, leading to a bizarre encounter with a nail gun, and much else besides. A fun finale to our season!
Friday 22 April 2022
The Perfect Candidate
PG | Saudi Arabia | 2019 | Arabic, subtitled | 105 mins
Director: Haifaa Al-Mansour
Included in Main Season
From the director of Wadjda comes another tremendous drama from Saudi Arabia, this time telling the forceful tale of a local doctor running for office in the local city elections.
Friday 1 April 2022
The Life And Death Of Colonel Blimp
U | UK | 1943 | English | 156 mins
Director: Michael Powell and Emeric Pressburger
Included in Main Season
One of the greatest British films of all time, this is an epic tale of friendship, honour, romance and ageing. Shot in glorious Technicolour and beautifully restored, it still looks wonderful.
Friday 18 March 2022
Everybody Knows
15 | Spain | 2018 | Spanish, subtitled | 128 mins
Director: Asghar Farhadi
Included in Main Season
Directed by Ashgar Farhadi, this is an intricately plotted drama starring Penelope Cruz and Javier Bardem, a psychological thriller that uncovers family secrets the way only Fahardi can!
Friday 4 March 2022
Who You Think I Am
15 | France | 2019 | French, subtitled | 98 mins
Director: Safy Nebbou
Included in Main Season
Divorcee Claire creates a fake profile on social media and engages in a journey of self-discovery under her alias. But as the real and virtual start to mesh together, considerable complexities arise…
Friday 18 February 2022
Three Faces
15 | Iran | 2018 | Persian, subtitled | 96 mins
Director: Jafar Panahi
Included in Main Season
An Iranian road trip movie that takes us deep into the countryside through the eyes of three generations of film makers, each with a different view on their country and its future.
Friday 4 February 2022
In Bloom
15 | Georgia | 2013 | Georgian, subtitled | 97 mins
Director: Nana Ekvtimishvili and Simon Groß
Included in Main Season
A civil war in the former Soviet republic of Georgia provides the background to this remarkable teenage coming of age story in a turbulent, unpredictable and largely unforgiving society.
Friday 17 December 2021
Some Like It Hot
PG | USA | 1959 | English | 117 mins
Director: Billy Wilder
Included in Main Season
One of the funniest films of all time, this classic starring Tony Curtis, Jack Lemmon and Marilyn Monroe is a stunningly slick and quick-fire farce that fizzes with energy from start to finish. Seeing it on the big screen makes all the more impact!
Friday 3 December 2021
Transit
12 | Germany | 2019 | German, French, subtitled | 102 mins
Director: Christian Petzold
Included in Main Season
This 1940s tale of refugees, riot police and stolen identities is cleverly set in present day Marseilles. As the protagonist steals an identity to make his escape to Mexico, deeply disturbing results follow.
Friday 19 November 2021
Bait
15 | UK | 2019 | English | 89 mins
Director: Mark Jenkin
Included in Main Season
Stunningly shot in 16mm black and white on a handheld camera, this is a remarkable, up to the minute story of tensions between locals and incomers in Cornwall with a stunning final outcome.
Friday 5 November 2021
Ash Is Purest White
15 | China | 2018 | Mandarin, subtitled | 135 mins
Director: Jia Zhangke
Included in Main Season
An epic, bittersweet tale from China's most prominent film director showcasing his ability to capture the spirit and complexity of a nation in rapid social and economic transition.
Friday 22 October 2021
A Season In France
12 | France | 2017 | French, subtitled | 100 mins
Director: Mahamat Saleh Haroun
Included in Main Season
A college professor flees his native Chad and seeks asylum in France. This compassionate and observant film shows the human stories behind the statistics.
Friday 8 October 2021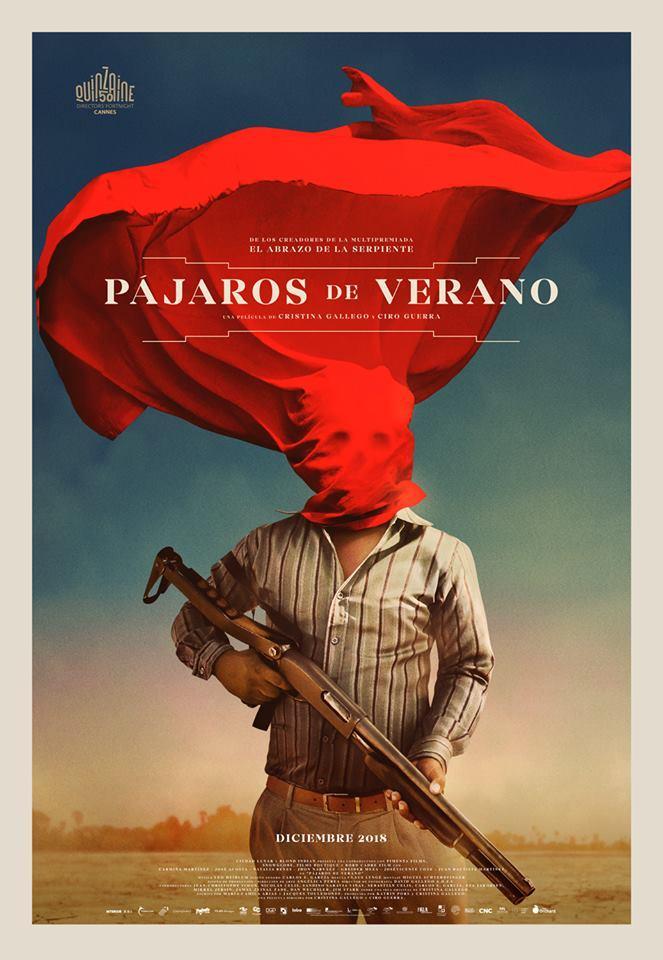 Birds of Passage
15 | Colombia | 2018 | Wayuu, Spanish, subtitled | 125 mins
Director: Ciro Guerra and Cristina Gallego
Included in Main Season
A thrilling depiction of the origins of the international drugs trade in Colombia, this is an explosive tale of indigenous traditions, gangsters, and fratricidal war.
Friday 24 September 2021
Gloria
15 | Chile | 2013 | Spanish, subtitled | 105 mins
Director: Sebastián Lelio
Included in Main Season
Multi-award winning and sharply humorous, this sensitive drama of a young at heart 50-something is set against the striking backdrop of Chilean society in upheaval.