SHREWSBURY FILM
Shrewsbury Film - Extras
Within our first 12 months, it became increasingly clear that there was a demand for more than a main season. We listened and put on a couple of mini seasons, which proved there was an appetite for more.
Thanks to a cash injection from Film Hub North West Central, we were able to put on more films than ever before and to take more risks.
Today, we are supported by the Film Hub Midlands. Through funds from the National Lottery, Film Hub Midlands supports people to watch, show and make films in the Midlands.
We call these our Extras and include all our mini-seasons, films for festivals as well as one-off films. Sometimes, these films are loosely chosen around a theme, sometimes they are just chosen for being good, or meriting an outing on the big screen.
These films are not part of our main season membership.
Midweek 2023 to 2024
A selection from the 100 greatest films of all time.
Come to ten evenings of great films selected from the 2022 release of the world's most influential poll of film critics: Sight and Sound decennial poll of the greatest 100 films of all time.
.
All films are shown at the Hive, 5 Belmont, Shrewsbury SY1 1TE. Tickets are £6 on the door.
Films start at 8pm with the bar open from 7:30pm.
Sunday films start at 4pm, with the bar open from 3.30pm.
…click on the arrows to see more films…
Wednesday 3 January 2024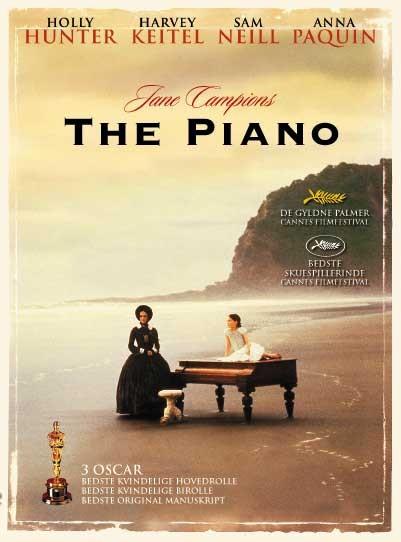 The Piano
15 | Australia | 1993 | English | 115 mins
Director: Jane Campion
The story of a mute woman who migrates to New Zealand with her young daughter in the middle of the 19th century as part of an arranged marriage. Once they arrive, romance, jealousy and heartache develop against the backdrop of truly spectacular scenery. The film won three Oscars and director Jane Campion made history by becoming the first woman to win the Palme d'Or for best film at Cannes.
Wednesday 31 January 2024
Chungking Express
15 | Hong Kong | 1994 | Cantonese, English, subtitled | 100 mins
Director: Wong Kar Wei
Wong Kar Wei's international breakthrough, this beautiful drama tells of two melancholy Hong Kong policemen falling in love, one with a mysterious female underworld figure, the other with an ethereal waitress at a late-night restaurant where he is a regular customer. They cross paths and their lives develop in unexpected ways.
Wednesday 28 February 2024
Tropical Malady
12 | Thailand | 2004 | Thai, subtitled | 114 mins
Director: Apichatpong Weerasethakul
Thai director Apichatpong Weerasethakul established himself with international audiences by this fascinating two-part story, half relatively conventional narrative, half in a mysterious deamscape, which in combination produce remarkable, lingering emotions. The film won the Jury Prize at the Cannes Film Festival.
Wednesday 13 March 2024
Metropolis
PG | Germany | 1927 | intertitles | 150 mins
Director: Fritz Lang
In Metropolis, director Fritz Lang created the first great science fiction film, with his vision of a futuristic city combining scientific progress and human despair. Using 25,000 extras and astonishing special effects, he created the images that continue to shape visions of the future. We are showing the fully restored version of the film with breathtakingly sharp images and a striking musical soundtrack.
Wednesday 10 April 2024
A Matter Of Life and Death
U | UK | 1946 | English | 104 mins
Director: Michael Powell, Emeric Pressburger
From the acclaimed directorial pairing of Michael Powell and Emeric Pressburger comes a remarkable fantasy in which World War II airman David Niven finds himself summoned to heaven after surviving a plane crash that should have killed him. With England filmed in glorious Technicolor and heaven in monochrome greys, this is an utterly delightful and thought-provoking drama.